Casa de Campo® Resort & Villas
Uno de los principales destinos turísticos del país, La Romana se define por la caña de azúcar, el golf, las playas y el buceo. Para llegar, los turistas pasan por extensos campos de caña de azúcar.
En la década de 1970, el ingenio azucarero más grande de las Américas se diversificó y abrió el complejo de Casa de Campo, famoso por su golf de clase mundial y el pueblo de artistas de Altos de Chavón, con galerías y tiendas. Si bien el golf puso a La Romana en el mapa turístico, la mayoría de los visitantes de hoy vienen por las playas y la comodidad de sus resorts.
Bayahibe es la puerta de entrada a la Isla Saona en el Parque Nacional del Este, el atractivo natural más visitado del país. Es la tierra de la rara rosa de Bayahibe, un cactus-arbusto que en 2011 fue nombrado Flor Nacional.
of the country's top visitor destinations, La Romana is defined by sugar cane, golf, beaches and diving. To arrive, tourists drive past sprawling sugar cane fields.
In the 1970s, the largest sugar mill in the Americas diversified and opened the resort of Casa de Campo, famous for its world class golf and the artists' village of Altos de Chavón, featuring galleries and shops. While golf put La Romana on the tourism map, most visitors today come for the beaches and the comfort of its resorts.
Bayahibe is the gateway to Saona Island in the National Park of the East, the most visited natural attraction in the country. It is the land of the rare Bayahibe Rose, a cactus-shrub that in 2011 was named the National Flower.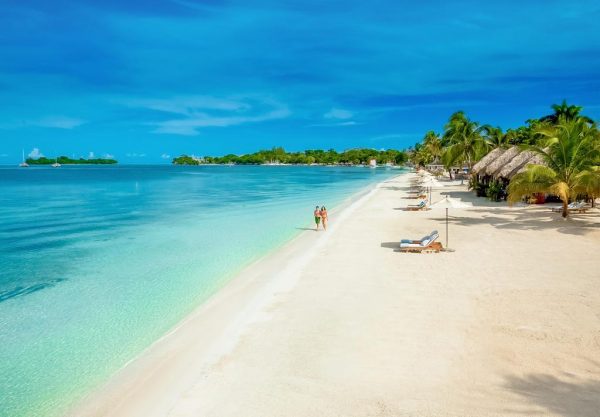 ¡Let Casa de Campo be your home!
For those who want to live where you and your family can enjoy sports without leaving your environment, there is nothing like Casa de Campo.
Casa de Campo offers one of the largest selections of sports entertainment anywhere, including golf, tennis, horseback riding, shooting, sailing, fishing, diving, sailing, hunting, and polo. We have delicious restaurants, a fantastic beach club and much more.
The private beach called Minitas Beach is a true private sanctuary that is perfect for sunbathing or enjoying sports. Beyond our shores, the isolated islands of Catalina and Saona await us with even more hidden beaches and lush surroundings to explore.
Casa de Campo has expert people who can prepare excursions for you all over the country. You can discover the oldest city in the new world, the art of making Dominican cigars or travel to an ancient Mediterranean city without leaving the country. In addition to our natural beauty, Casa de Campo has a wide variety of arts. Sometimes it's nice to explore a day or two in the local surroundings, but if you don't want to leave the Casa de Campo Resort, there is more than enough to see and do in our 7,000-acre community, as well as Altos de Chavón.
Altos de Chavón a replica of a 16th-century Mediterranean city in the heart of the Dominican countryside, located within Casa De Campo. Designed by Dominican architect José Antonio Caro and Italian designer and director of photography Roberto Coppa, every detail of Altos de Chavón was handmade by local artisans.
Altos de Chavón is a cultural center for residents, tourists, and artists from all over the world. You can find art studios, shops, and boutiques that showcase their unique creations. The Art Gallery presents works by renowned Dominican artists, as well as artists from around the world, which helps foster a dialogue of creativity and cultural exchange. Altos de Chavón is also home to the famous Altos de Chavón School of Design, which is affiliated with the Parsons School of Design in New York. Other sites include an archaeological museum, which offers insight into the area's fascinating history, the Church of San Estanislao, a 5,000-seat amphitheater, and panoramic views of the Chavón River and the Caribbean Sea. Don't let anyone tell you, come to visit us.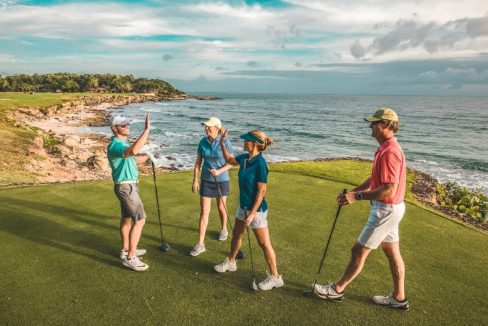 #1 Golf Destination in Latin America and the Caribbean.
At Casa de Campo Resort and Villas, golf isn't just a hobby – it's a lifestyle. With golf courses carved out along the edge of the Dominican coast, overlooking the Chavón River, which winds its way through our facilities, it is no surprise that this classic sport is so integrated into our daily lives. For beginners or experts, every match is exhilarating, whether it's your first time playing or your 50th. Spectacular courses include Teeth of the Dog, Dye Fore and The Links.
The most complete and prestigious Marina.
The heart of Casa de Campo Resort and Villas is our Marina, the dream of Gianfranco Fini and Piero Giacosa. Inspired by the picturesque villages that dot the Mediterranean coast, La Marina is much more than just a place to stroll; is a community for sport fishermen, yachtsmen, and freshwater sailors.
Within the marina complex, you will find apartments, villas, and a wide variety of shops and restaurants. Dine on an excellent Spanish menu facing the sea on the deck of La Casita, choose from a wide range of Italian, Brazilian and Chinese dishes, or relax at La Enoteca Wine Bar. The marina has six shopping malls where you will find different brands from local designers , such as Jenny Polanco for clothing, Bibi León for handmade home decor and accessories, as well as international brands such as Kiwi St. Tropez. You will also have entertainment options such as a movie theater, a Yacht Club, a fishing club, a dive shop, and more.