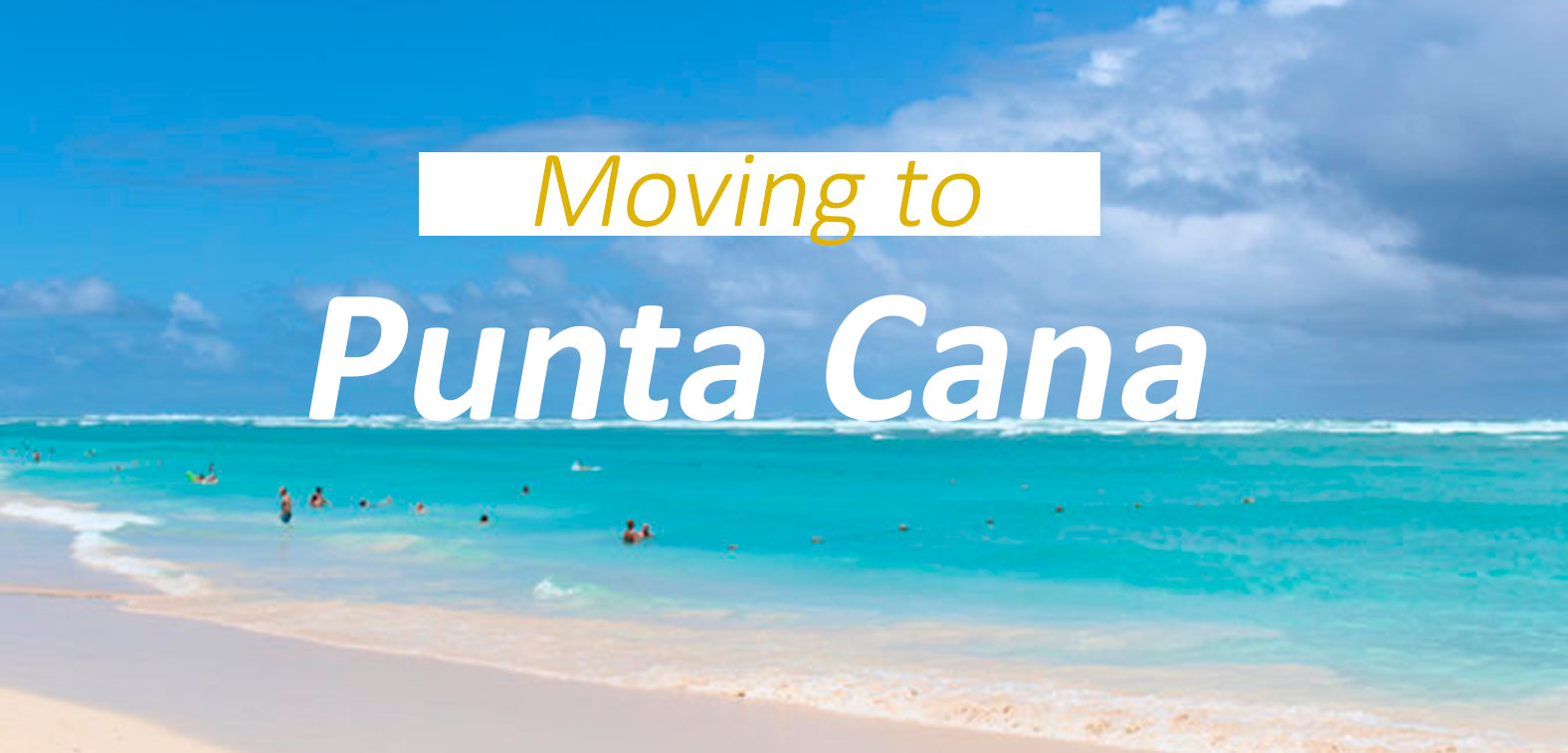 12 reasons to move to Punta Cana!
Hello, are you thinking of moving to Punta Cana?
Well, in this article I explain 12 reasons why Punta Cana is the main tourist destination in the Caribbean where every day more people come from all over the world to invest or live here.
Securiry
The most important aspect that we always look for is security specially for our family in my opinion, that is why is so important to live in a safe place.
Punta Cana and its surroundings like Bávaro is one of the safest cities in the Dominican Republic and the main reason is because it is the city that receives the most tourists in the whole country, about 7.5 million tourists per year and therefore the government makes sure security is on the top of the priority list.
The Dominican Government has created through CESTUR, which is the specialized body of tourist security, is responsible for the security in this area is remarkable.
As in all cities there is always crime, but in Punta Cana it is minimal. Therefore, if you are evaluating moving to live temporarily or retire in the Dominican Republic, Punta Cana should be one of the options that I recommend for you to evaluate. Among the options that I recommend Punta Cana Resort & Club, Punta Cana Village, Cap Cana or Cocotal Golf & Country Club, offer a lifestyle in closed projects that also allows you a unique safety lifestyle.
Services are a fundamental aspect that allows you to make the decision to move and above all to live with peace of mind, on a foreign city or country, whether you come with children or simply for work reasons. Punta Cana currently has a variety of Supermarkets such as the Nacional in Punta Cana Village with a variety of international and local products to offer, as so does the Jumbo Supermarket, located in Down Town or the Super Pola in San Juan Shophing Center, where you can buy all kinds of products from food to households and even clothing.
3- Hospitals and education
In the area of ​​Bávaro and Punta Cana, you will find a variety of hospitals such as Hospiten Bávaro, Hospital IMG or the Punta Cana Medical Center among others, this medical center is the first medical center to receive an international accreditation granted by Accreditation Canada.
If education for your children is a priority for you, you should know that in Bavaro and Punta Cana area you have a wide variety of options to choose from, whether they are internationally accredited bilingual schools, Colegios Punta Cana International School located in the Village of Punta Cana, Heritage in Punta Cana, Dominico Cambrigde International School, or even local Schools.
4- Diversity of nationalities
In Punta Cana you will find people of many nationalities such as Americans, Canadians, Russians, Spanish, French, Argentines, etc. So that you have an idea, Punta Cana airport receives flights from 64 cities in 26 countries in the world.
What does that mean? That many people from many different nationalities arrive and many of them fall in love with this country and therefore stay to live, vacay or have a second home, do you want to know an example?
I am a clear example, I arrived for the first time in 1999 and fell in love with the country, I planned to come to live here and in 2006 I moved.
As far as food options ….If you are a lover of good food, such as seafood or just curious to try Dominican food, the Punta Cana area offers a huge variety of restaurants with international menus, if you like seafood, be sure to eat a good lobster enjoying the beautiful view of its beaches. If you are one of those who like to try food wherever you go, you are going to be surprised by the variety of Dominican products that they have, let me recommend the coconut fish and tostones.
If we talk about nightlife, a place you should visit is Cocobongo, where the most entertaining shows are held every night and at the same time it is a disco, another is Imagine Cave, and as its name says it is inside a cave which makes it have a special appeal.
If there is a main reason why we fell in love with the country in its climate, living in an eternal summer and enjoying the beach 365 days a year, it is something priceless.
Here you can swim all year round, jog along the beach, play tennis, water sports and any other outdoor sport activities you can think of.
The nights in the months of November to December are cool, we are talking about 22 celcius degrees and in the day 30 celcius degrees. The rest of the months the heat is a little warmer, but it is still enjoyed.
Regarding hurricanes, we must be honest, we are located in a hurricane transit area and in the cyclonic season that goes from May to November, it rains at times with quite intensity, but luckily the hurricanes for years have passed by. I have not seen any hurricane here since I moved in, in 2006.
8- Exemption from real estate taxes
Surely you have heard of the Confotur Law, and if you do not pay much attention because it is a law that exempts you from paying taxes and probably the main reason why there are so many real estate developments currently in Punta Cana and other tourist areas of the Dominican Republic.
This law allows developers to carry out projects and take advantage of a series of tax incentives and at the same time that the buyer does not pay two types of taxes, the transfer tax, which is 3% of the higher value between the appraisal of the property or the value of sale and the IPI tax that is paid annually and is 1% of the excess amount of approximately US $ 139,100 approximately. This law that has been created by the Dominican government to promote development in tourist areas and this has allowed us to currently have a boom in construction projects in many tourist areas of the Dominican Republic.
9- Variety of real estate product.
Punta Cana currently offers a variety of properties and prices like no other area in the Dominican Republic. Apartments, houses, villas, plots for construction of houses, lots to develop real estate projects or Hotels, we can say that the area of ​​Bávaro and Punta Cana is boiling in terms of projects under development or close to starting construction and much of the blame It has it, it has the incentives in terms of taxes that I explained to you in the previous point.
If you are looking for an apartment you have options from US $ 40,000 to US $ 1 MM, if your option is a house there are options from US $ 45,000 to several US $ MM, it will depend on the location and if it has an ocean view or not, and if it does. What you prefer is to buy a plot to build the house of your dreams, you have a great variety, just define the area and the type of view you want to have.
10- Easy to obtain residency.
Another of the incentives you have to move to Punta Cana is the facilities to obtain your Dominican residence, there are two types of residences that you can obtain with tax benefits. The first is residence by investment, that is, if you are going to invest more than US 200,000 in the purchase of a property, you receive what is called residence by investment.
Another of the residences that you can obtain is the residence for retirees or retirees who can demonstrate that they receive an amount greater than US $ 1,500 per month.
And then there is the residence as a rentier, which are those people who enjoy stable and permanent income, not less than the sum of US $ 3,000.00 or its equivalent in Dominican pesos, from abroad.
These 3 types of residence have the following benefits:
Exemption from the payment of taxes on household goods and personal property, which allows foreigners who enter the country, with the purpose of establishing their residence, to bring their household goods free of payment of taxes.
Partial exemption from taxes applicable to the importation of used motor vehicles.
Exemption from payment of real estate transfer taxes on the first property acquired.
11- Beaches with turquoise waters.
With about 50 km of beaches with calm and turquoise waters, Punta Cana offers beaches for all tastes, practice water sports such as snorkeling, diving, windsurfing, kitesurfing, sailing, catamaran, or enjoy endless walks feeling its fine sands between your feet. If you want to eat in front of the sea you have a wide variety of restaurants such as Jellyfish in Bavaro, Capitan Cook in el cortecito, Little Jhon in Juanillo Beach, Playa Blanca restaurant at Punta Cana
12- The best.. its people
I am one of those who always leaves the best for last and in my opinion and that of many foreign friends of mine who live in the DR, definitely the best thing about the DR is its people, and what do the Dominicans have? An incredible capacity for help and improvement.
Ability to help each other in many situations, that you most need that help that comes from a person you do not know and who unfortunately in many countries has lost that human capacity to give without receiving anything in return, an example is of help when you go on the road and puncture a wheel, for sure you will receive help from anyone who circulates and sees that you are stopped, they will probably stop to see if you need any help. And as for the ability to overcome, I mean that when natural disasters such as hurricanes or torrential rains have occurred, where it not only affects homes but also infrastructures in some road cases, they have the ability to move forward and see the situation as something totally surmountable that makes the Dominicans in my opinion with human qualities out of the ordinary.