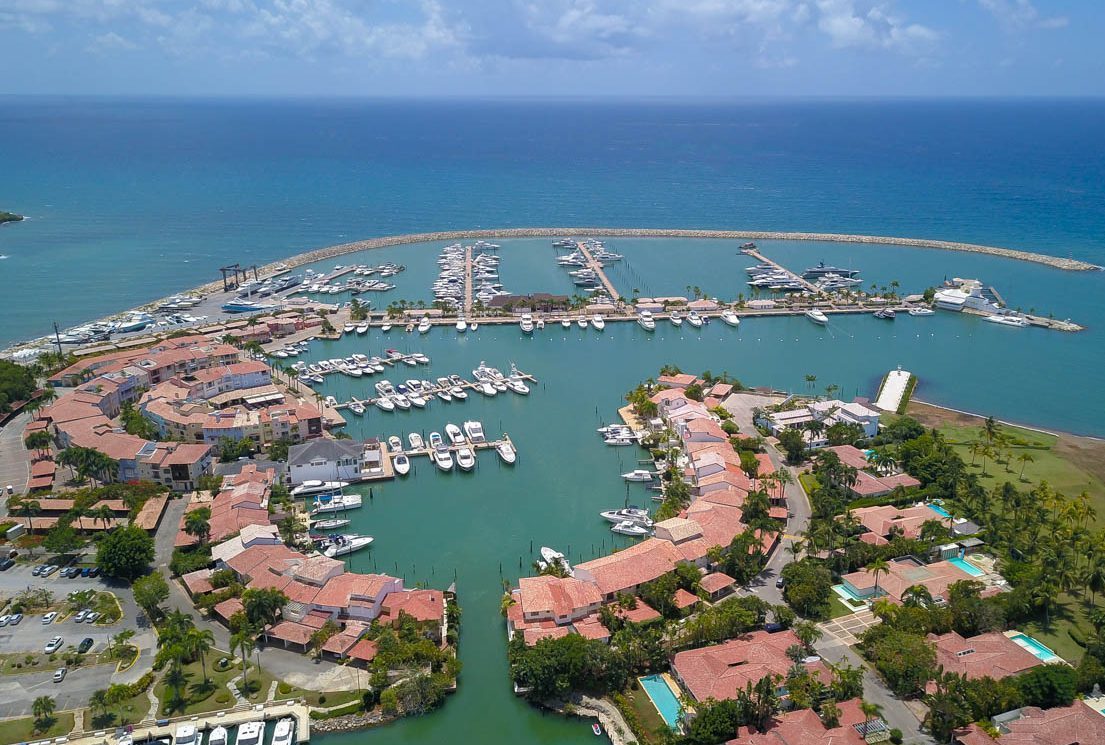 10 reasons to invest in Casa de Campo® Resort & Villas.
1st Reason: Security.
One of the aspects that we value the most when investing in Real Estate is keeping our family safe, and therefore the safety factor is always a priority, regardless of the place or country where we reside or decide to spend our next vacations.
Casa de Campo® allows you to live or spend a few days on vacation relaxed, thanks to the fact that it maintains a level of security at the highest level at all times.
2nd Reason: Legal Security.
Another aspect that has a main relevance is legal certainty. The Dominican Republic currently has a legal system that allows you to invest with total security. In turn, Casa de Campo offers you a wide variety of properties with high legal certainty, but I advise you that your trusted lawyer review all the information of the property of interest to confirm that everything is in order.
3rd Reason: Private Medical Center with Medical Facilities.
The Central Romana Medical Center is a modern 3-level hospital with 84 beds distributed in comfortable private rooms. It has 4 surgery rooms with state-of-the-art medical equipment, including the Smart Operating Room for general surgery. It has a service of 3 ambulances with trained personnel.
Interconnected to the general hospital, it operates a modern medical imaging center called Social Diagnosis, where tomography, mammography, bone densitometry, non-encapsulated magnetic resonance imaging (MRI), magnification and other delicate studies that require high technology are performed.
4th Reason: La Romana International Airport, Casa de Campo.
La Romana International Airport, Casa de Campo, is located just 2 minutes from Casa de Campo Resort & Villas. This airport has flights to destinations such as Moscow, Rome, Quebec, Montreal among others.
If you wish, you can arrange to take a helicopter and go directly to the Casa de Campo Resort heliport.
You can also rent a vehicle directly at the airport.
You can also get to Casa de Campo from the AILA international airport near Santo Domingo in about 50 minutes or the Punta Cana Airport which is 45 minutes away.
More information: http://romanaairport.com/

5th Reason: Beach, Beach Club and Marina.

Enjoy Minitas Beach 365 days a year, its more than 200 meters long, allowing you to swim, walk or simply sunbathe or play with your children.
A complete beach club with a swimming pool for adults and children, a shopping area and food trucks, which offer you a different bite to the one you will have in the restaurant of Minitas Beach Club & Restaurant, with an elaborate selection of international dishes such as fish, seafood. , pasta, salads and pizzas.
The Casa de Campo Marina combines European elegance with Caribbean flavor, it has 370 moorings for boats from 30 to 250 feet. A variety of restaurants, shops, supermarkets, make this a unique lifestyle in the Caribbean.
Fishing lovers can meet at the yacht club where they will start one of the many fishing tournaments that take place throughout the year.
6th Reason: Supermarket and Store Area.

An elementary service when you reside or vacation is to have a supermarket nearby with a variety of products and in this case of high quality, such as those you will find in the National Supermarket in the Marina.
Other types of purchases or services that you will find are Cinemas, Banks, clothing stores, wines, cigars, jewelry and others, located in La Marina, Altos de Chavón and at the Hotel.
7th Reason: Variety of Food Thanks to its Varieties of Restaurants.

•Minitas Beach Restaurant & Bar offers international food facing the sea.
•Chilango Taquería offers Mexican food located in Altos de Chavón.
•La Caña Restaurant & Bar located in the Hotel.
•La Piazzeta Restaurant in Altos de Chavón that offers Italian food with a spectacular view of the Chavón river.
•La Casita Restaurant, specializing in fresh seafood located in La Marina.
•PUBBELLY SUSHI, Japanese food located in La Marina.
•SBG Restaurant, international menu, located in La Marina.
•Food Trucks in La Marina, both.

8th Reason: 3 1st Level Golf Courses.

Casa de Campo® offers 3 golf courses of international level among them are:
•Teeth of the Dog, listed among the best golf courses in Latin America, has 7 of its holes facing the ocean and this allows you to enjoy both the beauty of the Caribbean Sea and great difficulty.
•Dye Fore, offers 27 holes through Chavón, La Marina and Lagos offering spectacular views of cliffs.
•The Lynks, located in the interior of Casa de Campo, is a manageable course with a medium difficulty.
9th Reason: Sports You Can Practice:

•Bicycle with more than 10 kilometers.
•Run with more than 10 kilometers.
•Tennis Club.
•Polo Club.
•Shooting center.
•Fishing.
•Soccer, there is the Real Madrid academy So
10th Reason: Hotel, Church and Amphitheater for Concerts.
Casa de Campo Resort & Villas has a Hotel with luxury rooms.
In Altos de Chavón, a replica of a 16th century Mediterranean city is the Church of Estanislao and an amphitheater with capacity for 5,000 people which was inaugurated by Frank Sinatra.
In short, you will be able to live or vacation as some friends of mine say, in a small country that has everything and that looks like a huge garden because of the amount of vegetation that you will see everywhere.